EYQUEM, original equipment supplier
EYQUEM, from the namesake French spark plug manufacturer, is the world's oldest leading spark plug brand still in activity.
For more than 100 years, EYQUEM worked in collaboration with automotive car makers in developing high-performance and less polluting engines. This confers the company the status of historical and preferred partner of car manufacturers.
Since the beginning of the automobile era, EYQUEM joined victoriously its partners in motor racings. The developments we realize in this frame allow us to engineer better features into our spark plugs for standard cars. From the very start of the engine design, our engineers work with car makers to develop the spark plug of tomorrow.
Our objective is to confirm our leading position, in technology as well as in industrial engineering.
Our spark plugs range (about 250 references) covers the whole European car market: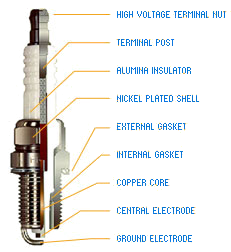 All the EYQUEM spark plugs are manufactured in France within a production unit which controls the entire production process:
the insulator alumina tunnel kiln enamelling
the metal shell cold forming thread nickel plating electrode(s) fixing
the final assembly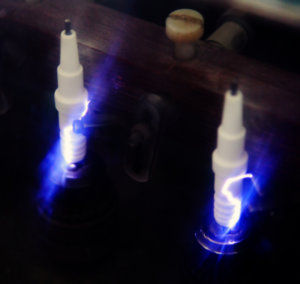 The Eyquem range  is identified with a double codification, a technical reference and  short code : RFN58LZ (A7)